So, my sister texted me yesterday and told me about a quick and easy yummy treat she found.How simple is this, Pretzel with a rolo on top-put in the oven for only 5 minutes and then stick a walnut on top.Easy, easy, fail proof right? So I go to make them this morning and what happens, I set our fire detector off. LOL I called Heather and I think she was happy that she got to gloat that she could make something better than me.

They did turn out to be edible (really yummy in fact), but my suggestions - don't use wax paper and make sure your oven is pre-heated all the way before popping them in, I think I was too impatient.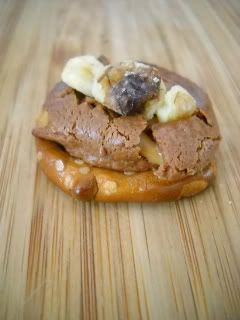 The store didn't have whole walnuts so I used chopped.
and then I decided hey why not make it worse for you and add some more.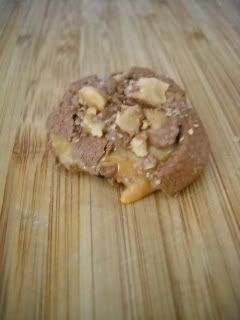 This one has pieces of Heath bar on top.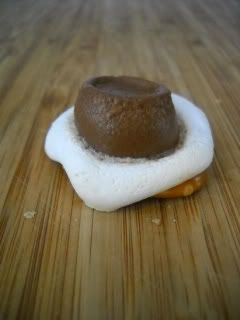 This one was actually Greg's and my favorite- Puff Marshmallow cream under the rolo.
Thanks Heather for this yummy recipe, I'll try not to burn the place down next time he he.
Not only is my sister an amazing sister, but she is smart, funny and wonderfully creative and talented. Here are some of the baby beanies she makes and sells...
(LOL, it's almost been a year and it is still weird to see her last name as Brown.)