So, this recipe might not be the healthiest but it is a really quick and delicious Barbeque Chicken Sandwich. Plus, I deserve it because my diet this week has been pudding and mashed taters (had my wisdom teeth pulled friday and now I can ...almost chew lol)! I got this recipe from this fantastic magazine, as you can tell I have like every page marked.

You start with a 12in thin crust Boboli Shell (I got the whole wheat one-see not too bad for you). Cut in half and put on a greased cookie sheet.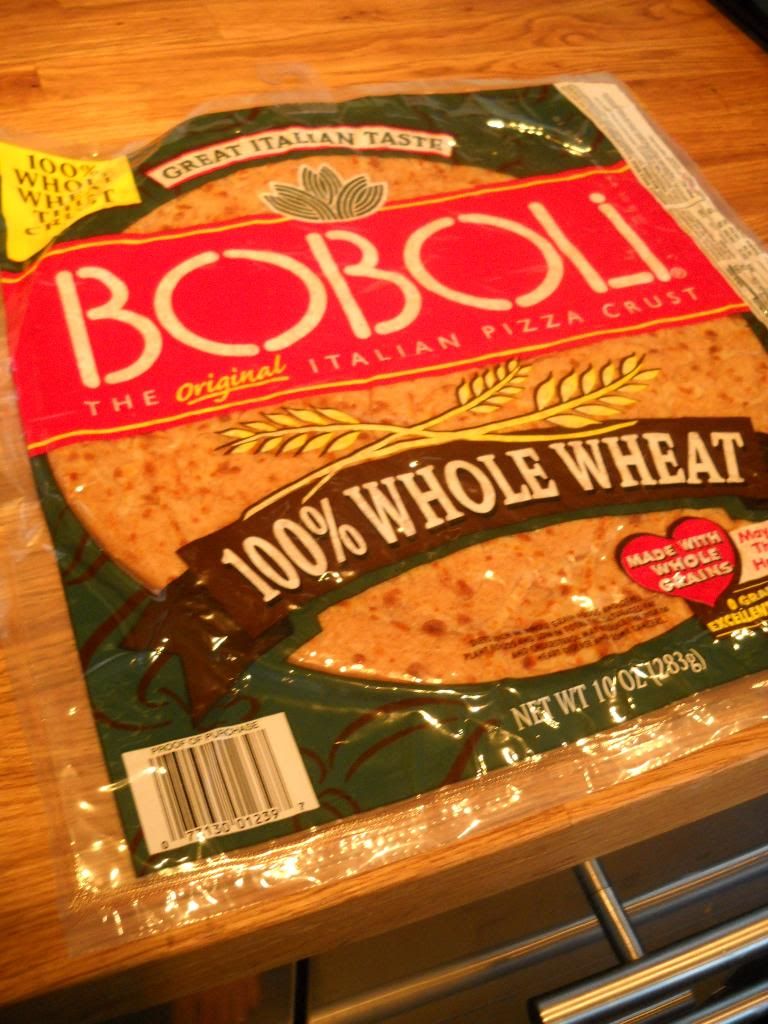 Put cheese on both sides, I did colby Jack my favorite (In hind sight, more cheese it definitly needed more cheese-don't be skimpy, oozing is good).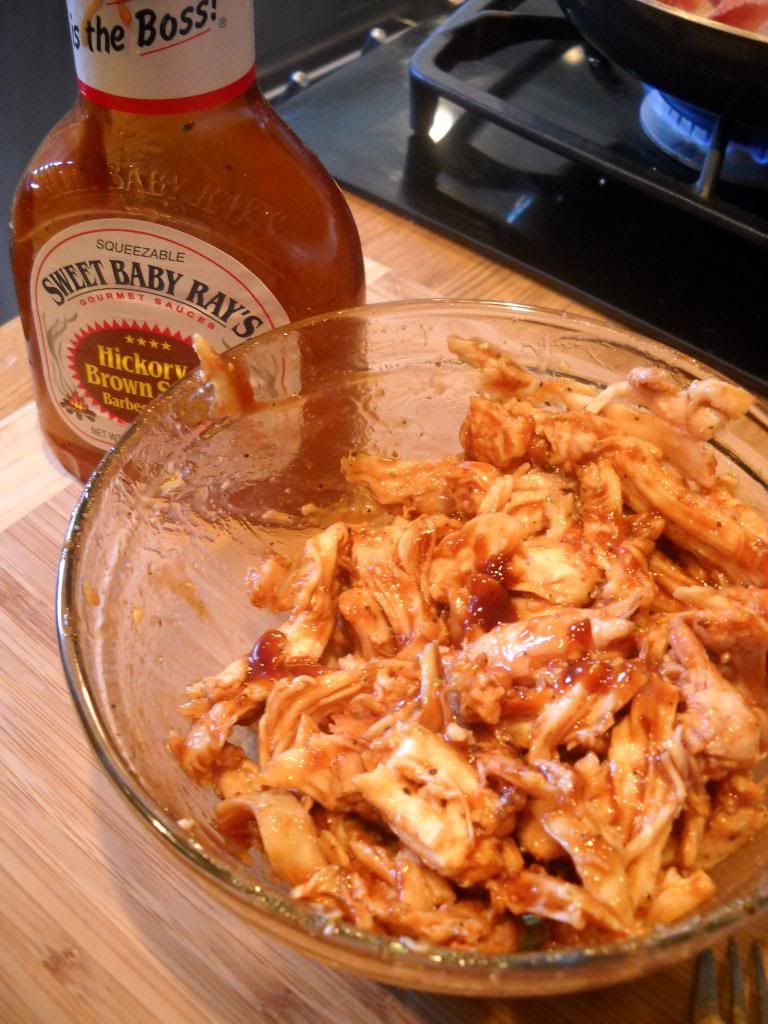 In a bowl mix about a cup cooked shredded chicken (I did two chicken breasts) and some barbeque sauce.
On one side of the crust put the chicken mixture and I put 6 pieces of cooked bacon (I know bad...but oh so good).
Put in the oven at 450 degrees and bake until cheese is melted and chicken and bacon is hot.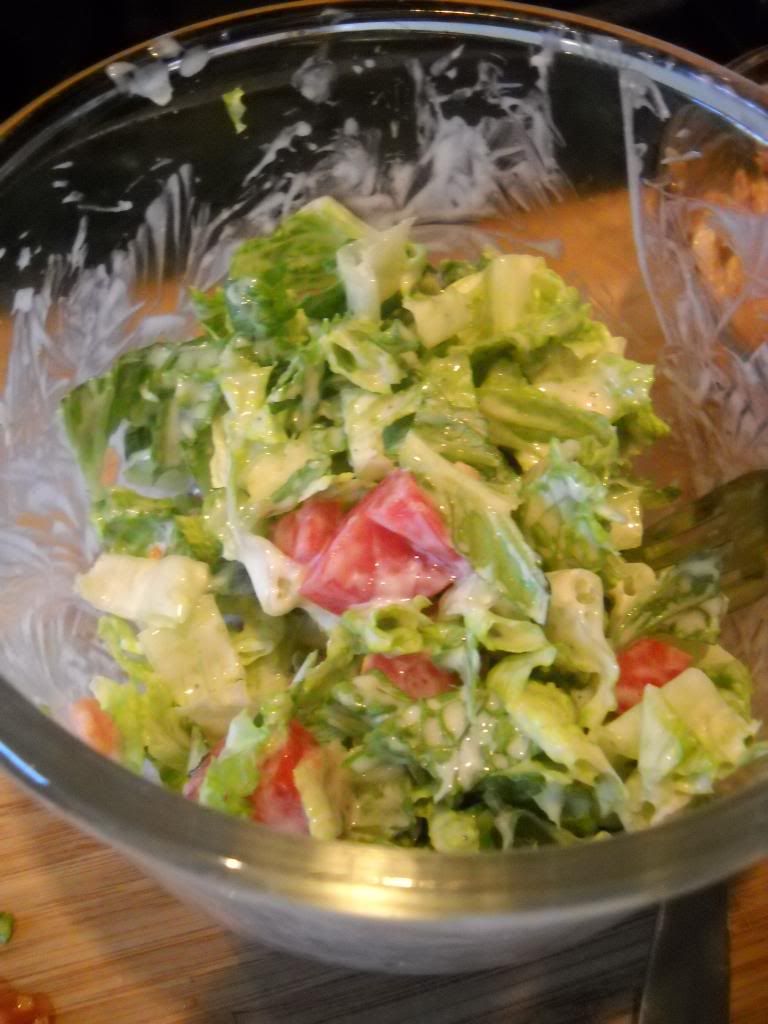 While in the oven mix in a bowl lettuce, tomatoes, onions and ranch (had to make home made ranch-another one of those food memories, mom with her homemade ranch in her tan and clear tupperware shaker).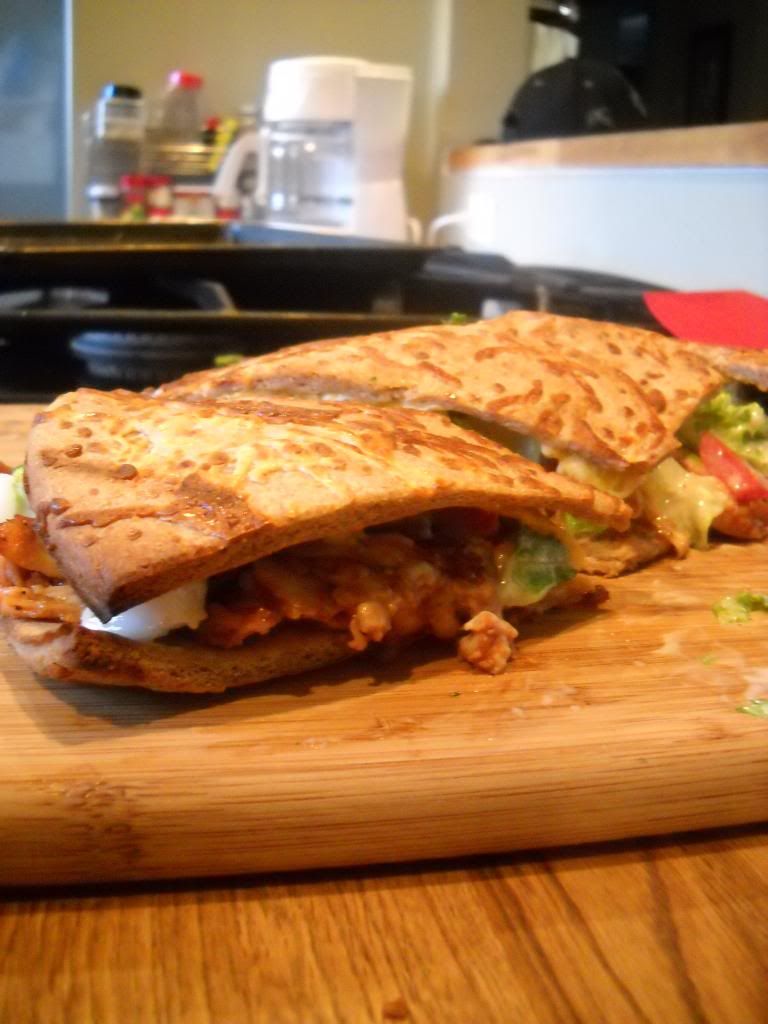 When sandwich has cooled a little put lettuce mixture on and put top on sandwich. Cut into pieces and ENJOY! P.s last time I made it I used the regular thin crust not the wheat and my opinion it was a lot tastier , so go big or go home! lol
It might not look like much, but it is really yummy and filling I only ate one slice and I was full...although I did snitch a couple pieces of bacon when I was prepping lol.