So, cake decorating class began-Yeah! Thursday we just learned some techniques and tips of the trade. We mostly practiced piping borders and setting up our piping bags. This Thursday we bring in a cake and some homemade butter cream frosting and try a whole cake on our own. Hopefully, come Thursday you will be awestruck by my smooth, professional looking cake...lol not!
P.S. Look how cute our instructor was, our name plates were a cupcake YUM!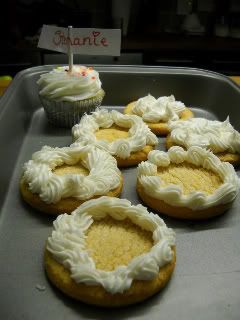 Then we ventured to Monterey, Greg's company had a fundraising dinner Friday night. We had a great time, I mean it always is when were with Greg's family and we got to hang out with some of his friends too. On Saturday we toodled around, Greg got to eat some much welcomed Sushi he had been craving and we got to hang out with these silly characters.
Greg's brother and girlfriend Tana (everyone at the dinner said that we looked alike, we get that a lot lol).

We also, went tide pooling.We didn't see much, but lots of sucking sea anemones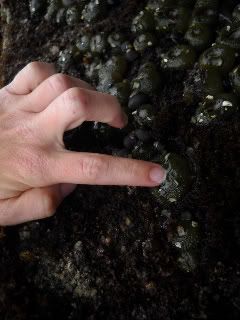 It's always nice in Monterey, lots of yummy food and I got some beloved girl/shopping time (Thanks Claudia).