So, can I just emphasize how much I love my slow cooker! I made french toast in it on Saturday morning and now I am making dinner for tonight-so versatile. If I am so happy about how much time it saves me now, I can just imagine how fantastic I'll feel when I have kiddies running around (there going to think everything is made in a crock pot) lol.



P.S These things are a must! No cleanup, just take the bag out and bam-all done!
I have made this recipe before and it's a keeper-really simple and delicious. They are easy chicken Tostadas.
First, in a slow cooker you put six broken pre-made tostada shells,chicken (I just put 3 frozen chicken breasts in there, but it calls for 4 cups shredded cooked chicken), 2- 10 oz cans of enchilada sauce,1-16oz package of frozen peppers/onions stir fry mix (I could only find frozen peppers, so I chopped up 1/2 of a yellow onion) and 1- 8oz bag of shredded cheese.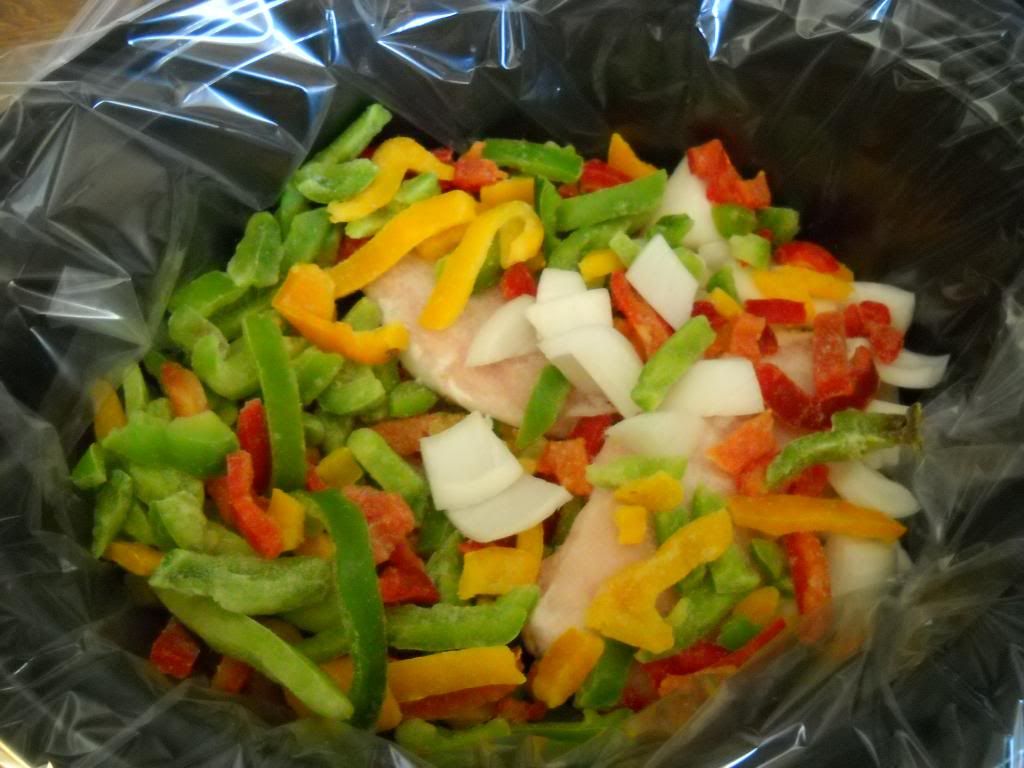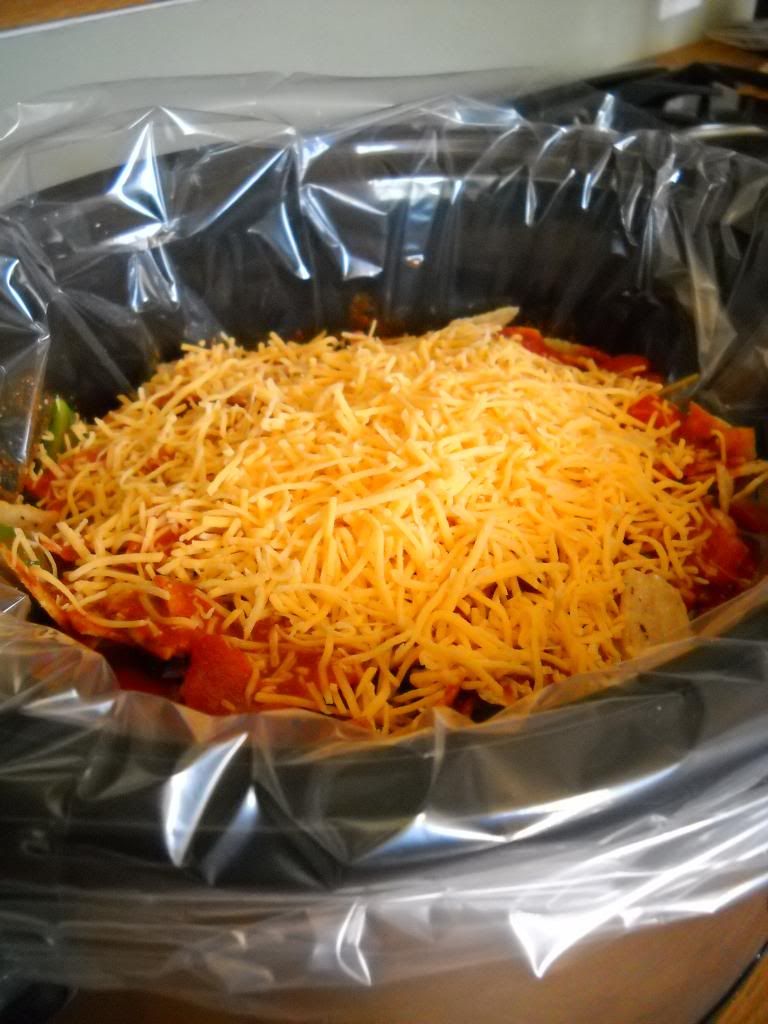 Cover and cook on low-heat setting for 5-6 hours or high-heat setting for 2 1/2 to 3 hours.
When I got home the house smelt delicious and it was cooked down and good to go, my chicken was so tender -it took little to no effort to shred.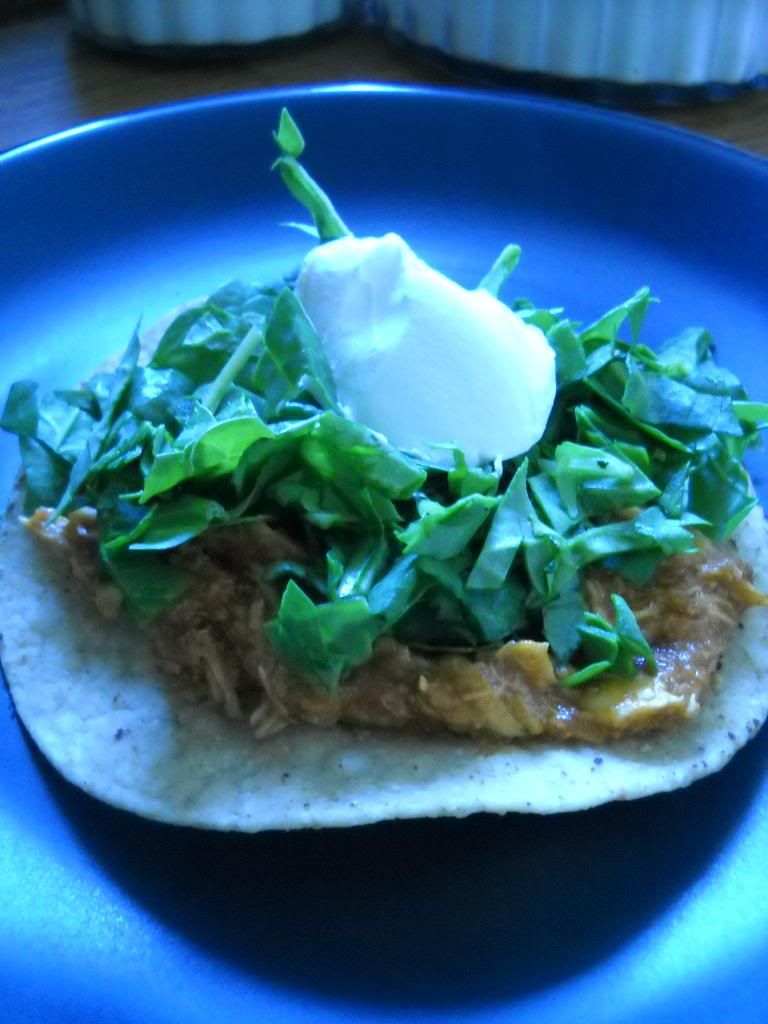 To serve, put chicken mixture on a tostada shell and top with shredded spinach (or lettuce-see it's healthy) and some sour cream if you want.
Enjoy, xoxo